Is the Coronavirus freaking you out, but you're not at the extreme end of paranoia? Want to be at the edge of it? Well, look no further! Here's list of movies were a pandemic situation is at the bottom of the scale of your worries. There are surprisingly quite a few movies on this topic, so we're narrow it down to the top 5.
Contagion (2011)
As an epidemic of a lethal airborne virus – that kills within days – rapidly grows, the worldwide medical community races to find a cure and control the panic that spreads faster than the virus itself.
I Am Legend (2007)
Robert Neville is a scientist who was unable to stop the spread of the terrible virus that was incurable and man-made. Immune, Neville is now the last human survivor in what is left of New York City and perhaps the world. For three years, Neville has faithfully sent out daily radio messages, desperate to find any other survivors who might be out there. But he is not alone.
World War Z (2013)
Life for former United Nations investigator Gerry Lane and his family seems content. Suddenly, the world is plagued by a mysterious infection turning whole human populations into rampaging mindless zombies. After barely escaping the chaos, Lane is persuaded to go on a mission to investigate this disease. What follows is a perilous trek around the world where Lane must brave horrific dangers and long odds to find answers before human civilization falls.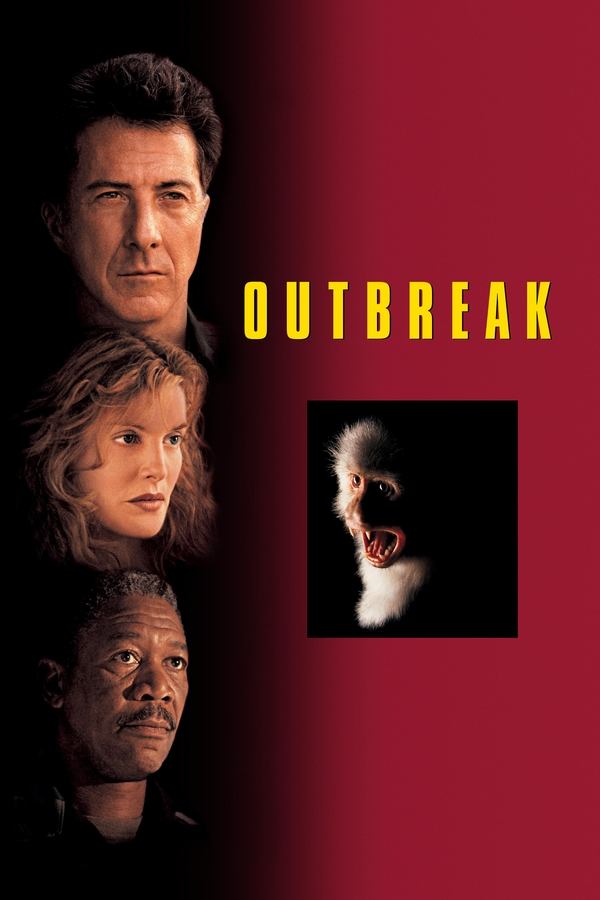 Outbreak (1995)
A deadly airborne virus finds its way into the USA and starts killing off people at an epidemic rate. Col Sam Daniels' job is to stop the virus spreading from a small town, which must be quarantined, and to prevent an over reaction by the White House
28 Days Later (2002)
Twenty-eight days after a killer virus was accidentally unleashed from a British research facility, a small group of London survivors are caught in a desperate struggle to protect themselves from the infected. Carried by animals and humans, the virus turns those it infects into homicidal maniacs — and it's absolutely impossible to contain.